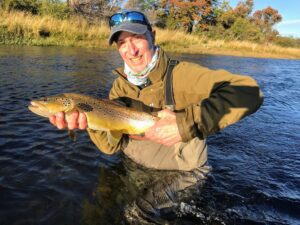 Welcome to Reflections Across the Spectrum: Entertaining stories, reflections, and lessons learned over the decades across a dizzying array of topics for a broad spectrum of readers from Baby Boomers to Millennials, as well as those battling cancer or pain, and the just plain curious.
A Glance at the Spectrum
The broad "Spectrum" across which I'll share my reflections on this blog ranges from my experience hitch-hiking the U.S. and playing foosball throughout Europe in the early 1970's to battling cancer in the 21st Century and then transitioning to a new career after spending four decades as a global law firm partner. With lots of adventures, misadventures and life lessons in between those bookends; for a broad spectrum of readers, including Boomers, Millennials, those living with cancer or pain, or the just plain curious.
A Glimpse of the Author
I have much to reflect upon because I've lived a fortunate life. That might sound like an odd pronouncement coming from someone who has spent the last ten years on a medical odyssey: a bout with bone marrow transplant, open-heart surgery, and four spinal operations, among other adventures.
But having largely worked my way through that tunnel, I couldn't feel luckier: A wonderful 31 year marriage to a loving and ridiculously supportive wife; two terrific sons, now young men, who are forging their own very different paths in life; a long, fulfilling career with a single law firm where I've built life-long bonds with colleagues and clients alike; and a wide circle of friends who have shared so many good times and been there for us during the challenging years.
And I know how fortunate I am to be in a position to transition now: To be able to do more of the public interest work I've wanted to make my primary focus; to have time to continue my quest as an enthusiastic but poor jazz piano student and fly fisherman; and to be back on the tennis court.
Finally, I'm lucky to be able to take a shot at writing this blog–just for fun, hoping only that some of the musings I'll share will be of interest and possibly sometimes even some help to others.
A Sampling of Recent Posts
The perhaps unlikely array of topics I've written about to date includes: